Historic Car Art will be exhibiting at Classic Nostalgia on 28/29th July. A "mini Goodwood Revival" with many visitors dressing up in period clothing, combined with the atmosphere of  the world's oldest Motorsport venue in continuous operation, the event should not be missed.
The theme of this year's event is 'Formula 1 through the Ages'.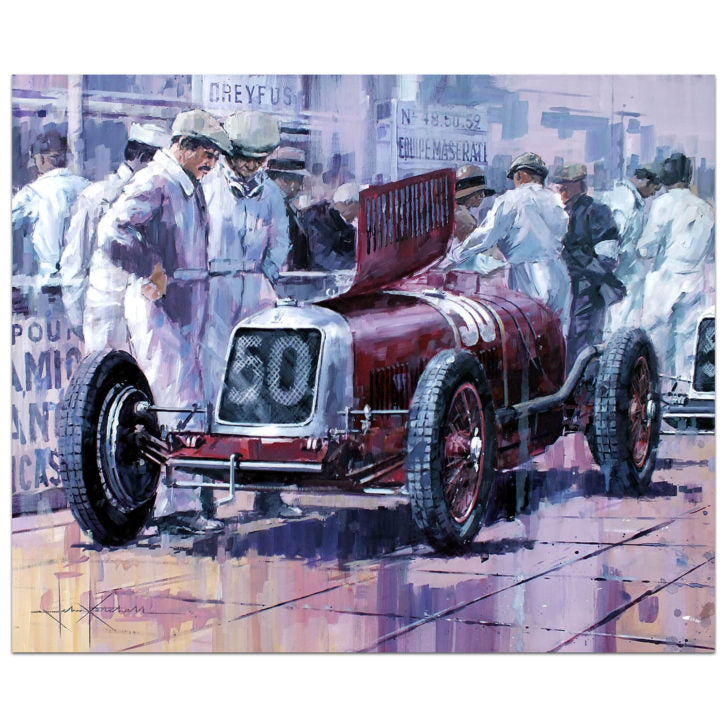 We will have examples of work by many of our foremost established artists, including John Ketchell, Frederic Dams and Joel Clark. We will also be showing work by 3 artists new to Historic Car Art – Simon Britnell, Adam Gompertz and Lou Boileau for the first time.
A small selection of our original vintage poster inventory will also be on show.
We look forward to seeing you there.