Andrew Barber is the latest addition to Historic Car Art's curated artist collection.
Andrew talks to Rupert Whyte of Historic Car Art about his background and influences.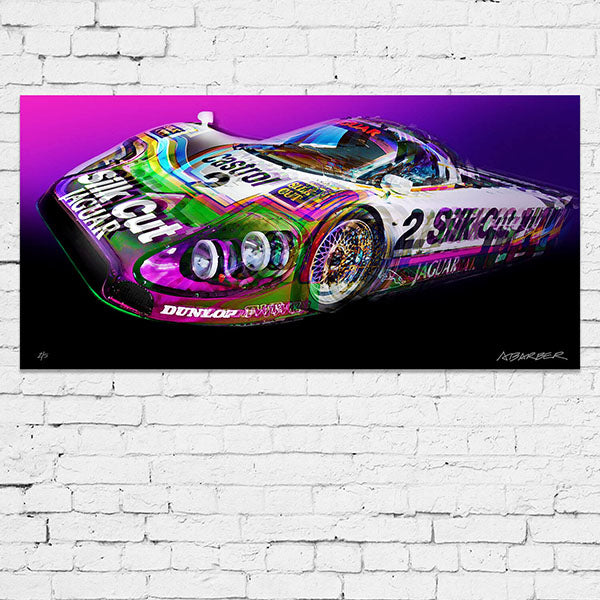 RW: What is your background?
AB: I have a degree in Automotive Design followed by a career in car design, mainly in design consultancies, but also in manufacturer's studios in the UK, Sweden, South Korea, and the USA.
RW: How would I describe your style?
AB: Dynamic impressionism.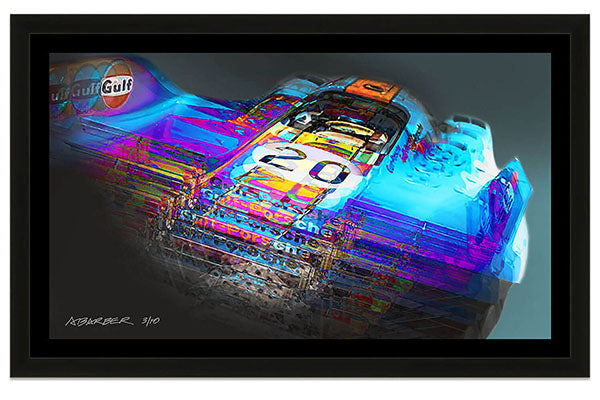 RW: What is your inspiration?
AB: I am striving to convey the effect cars in motion have on my senses. Primarily visual, but also aural.
RW: What are your influences?
AB: The image that has had the greatest influence on mytechnique is; 'Nu descendant un escalier' (Nude descending a staircase) painted by Marcel Duchamp in 1912 (below). Duchamp has portrayed movement in a series of overlaying stills. The image is monotone, whereas in my work I haveinteracted the primary image with the preceding 'after images'. The 'after image' being the complementary colour which persists after the eyes have lingered on strong colours.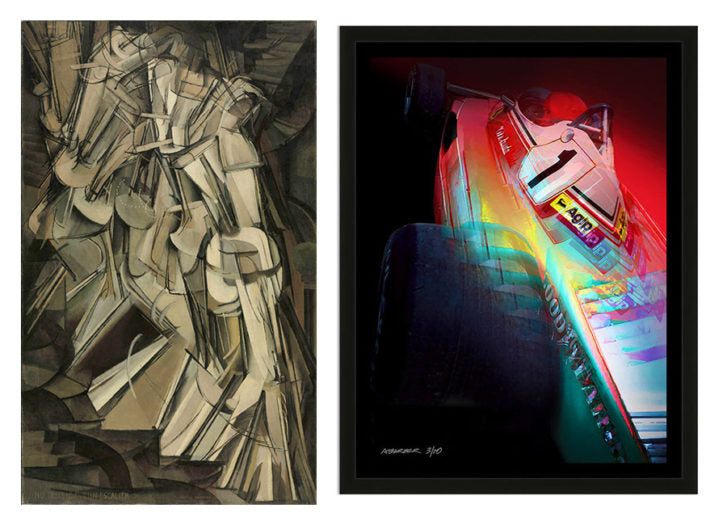 RW: What are your favourite motorsports?
AB: Although many of my images are of F1 and endurance racing, I admire the creativity of the designers, and the skill and bravery of the drivers in all types of racing.
RW: What are your favourite cars?
AB: In aesthetic terms, in F1 it's Dan Gurney's Eagle, in endurance racing it's the Jaguar 'C' Type.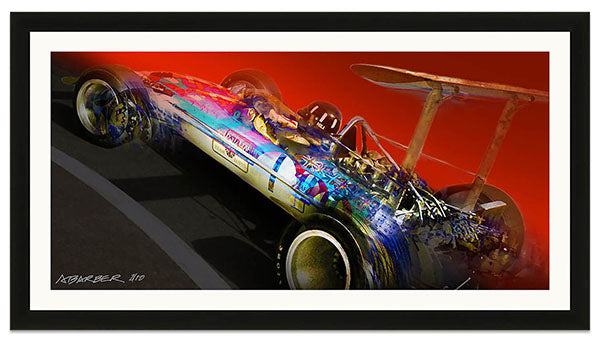 Available to buy in small editions as vibrant giclée prints on beautiful pearl-lustre paper, or high-resolution direct digital prints on brushed aluminium panels, we think the art will enhance any modern room setting or motor-house.