Ella Freire is a silk screen printer working out of her studio in south-west London. After a career as an interior designer, Ella returned to her love of art and especially screen printing. Having a passion for classic cars, amongst other vintage and architectural interests, she was inspired to produce her limited edition print collection of classic and super car artworks.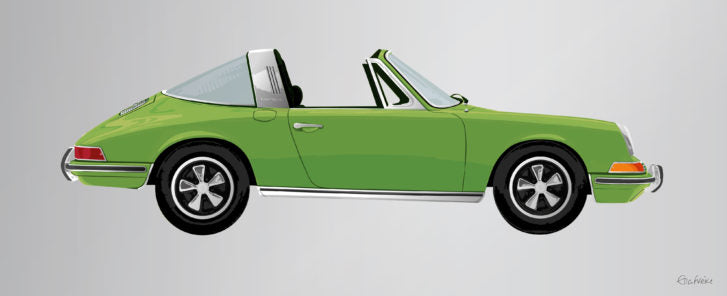 These stunning, colourful, clean images are now available from Historic Car Art. Rupert Whyte talked to Ella about her art and inspirations.
RW: What is your background?
EF: Well, I previously worked in the Interior Design business in London for many years. I have always had a love for art and in particular screen printing. So when I decided to leave interior design and do something for me I took up screen printing again;  I had previously done a Foundation course at Eastbourne Art College.
RW: How would I describe your style?
EF: Graphic and contemporary. After a lot of experimenting with my printing process I finally settled on what is now "my signature style". This allows me to highlight specific areas of  the wonderful chrome detailing of each car. I then deconstruct the image into single colours and then build the image back up using a layering mix of metallic, gloss and matt substrates. The final artwork is then sandwiched between flamed polished acrylic and aluminium.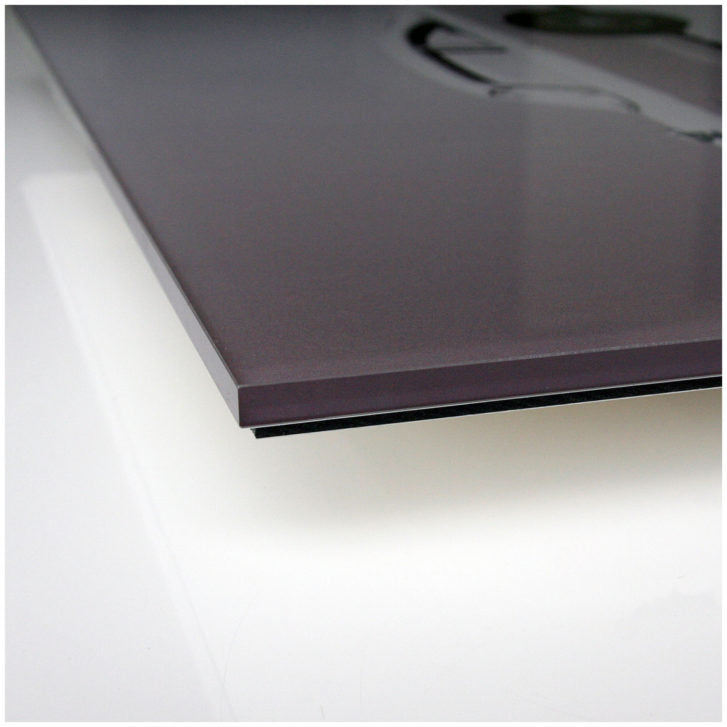 RW: Do you work in any other mediums?
EF: No, screen printing is my favourite.
RW: What is your inspiration?
EF: Stories of my Grandfather Aubrey Esson Scott, racing his Bugatti in the 1930's and also racing in the 1934 Mille Miglia in an Aston Martin, really fuelled my interest in classic cars. The wonderful design and shape of these classic cars inspires me everyday!
RW: What are your influences?
EF: The classic cars from the 50's and 60's mainly and everything from the Art Deco Period but especially the architecture !
RW: What are your favourite motorsports?
EF: Most of them , but always love to watch the classics race and great times down at Goodwood Members Meetings. WRC Rally is also one I really enjoy watching too!
RW: What are your favourite cars?
EF: The Lamborghini Miura , 1967 Porsche 911 Targa ( in fact most 911's of this time) 1957 Ferrari 250 GT Zagato , Jaguar E type… to name but a few!
Ella loves to work on new artwork and to work with people who are passionate about their cars. She is very happy to also discuss commissions, for one-off bespoke pieces.
Ella recently exhibited at the Petrolicious Drivers Meeting with Historic Car Art, and examples of her latest artworks for sale can be seen below.
For a greater selection of Ella Freire Artwork click here.