Historic Car Art will be showing five original artworks at the Mercedes-Benz of Derby's 'Celebration, Creation and Education' Event tonight to mark the opening of their newly refurbished showroom and raise money for local charities.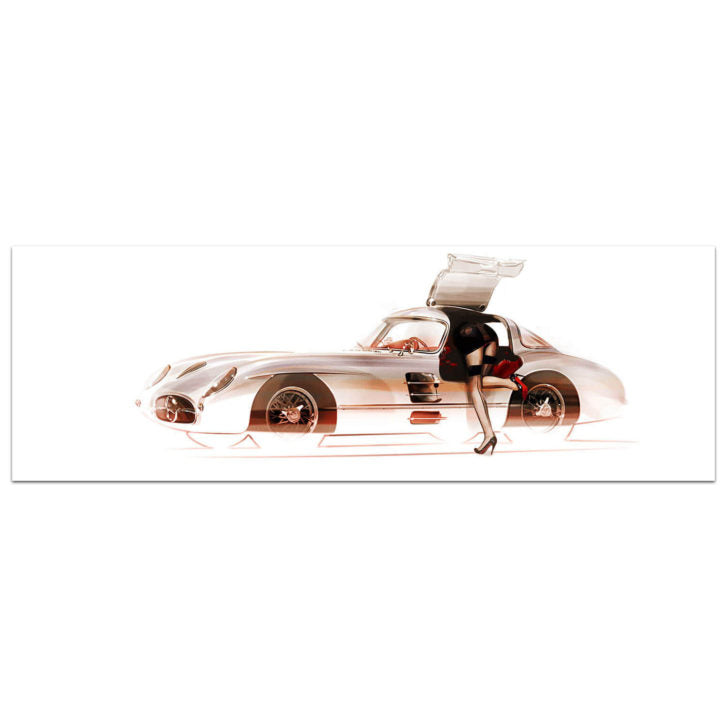 Amongst the charity auction lots on offer will be a bespoke edition of Frederic Dams Mercedes 300SL Gullwing.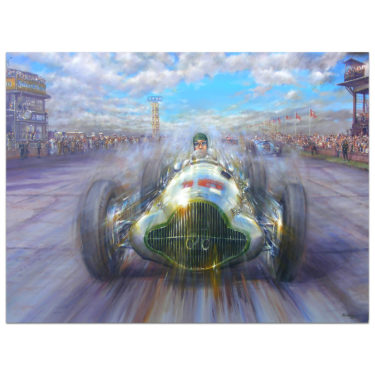 Original paintings by John Ketchell and Paul Dove depict the Grand Prix history of Mercedes-Benz from the early 1930's to Lewis Hamilton's win at Monaco in 2014 when he went on the win the Formula 1 World Championship.
Mercedes-Benz competed in Grand Prix racing before World War II. From 1935 to 1939 legendary drivers including Rudolf Caracciola, Manfred von Brauchitsch, Hermann Lang and Englishman Richard Seaman drove the mighty 'Silver Arrows' W25, W125 and W154. Nine years after the end of the war; 1954 and 1955 Mercedes-Benz won the Championship twice with the W196 and Juan Manuel Fangio as their lead driver and World Champion. In 1955 a British name was added to the driver line up – Stirling Moss. Moss went on to win many races for Mercedes-Benz including the 1955 Mille Miglia at a record average speed of 98mph.
After a break of 55 years Merceds-Benz returned to Grand Prix racing in 2010. Nico Rosberg and Lewis Hamilton have won every World Championship since 2014, and Mercedes have also won the constructors championship from 2014-2017.