Goodwood Motor Circuit was officially opened in September 1948 when Freddie March, the 9th Duke and renowned amateur racer, tore around the track in a Bristol 400 much to the delight of the assembled crowd! Ten years later the circuit hosted the RAC Tourist Trophy; this was to become Goodwood's most famous race attracting big name drivers and manufacturers to the Sussex circuit.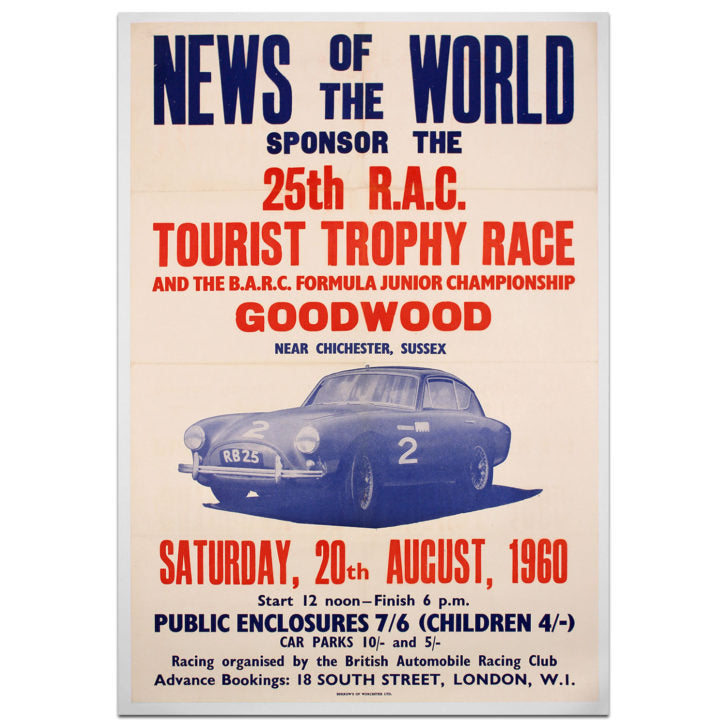 Another crowd favourite, the Whit-Monday meeting, was held every year throughout the 1950's and 60's. Skip forward five decades and the posters once used to advertise these events are very scare indeed.
We have been lucky enough to find the three examples shown below, all now linen mounted and looking resplendent.
Maserati always featured heavily in advertising posters for Goodwood motor racing events. The Roy Nockolds artwork (above) being used for many years through the 50's and 60's