Historic Car Art returns to Race Retro for the 13th year in a row. Showcasing work from the best British automotive artists, original paintings are exhibited alongside contemporary artwork on composite aluminium panels and more traditional format limited edition prints and sculpture.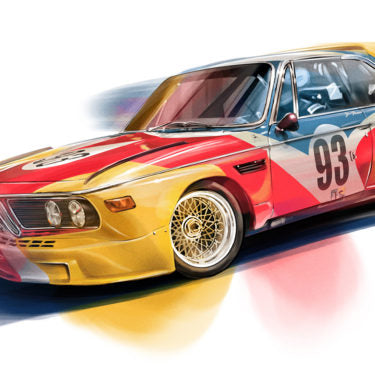 [Sneak Preview of new Frederic Dams image – visit the stand to see the full artwork…]
The work of John Ketchell and Frederic Dams are not to be missed. Both will have a considerable portfolio on show including brand new pieces.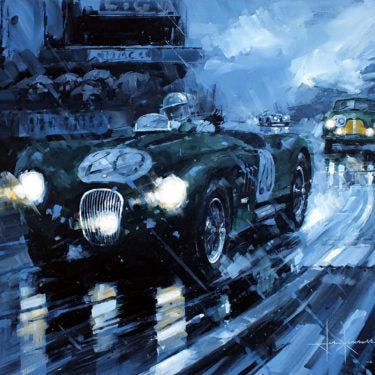 Russian Ilya Avakov is a new artist only discovered by Historic Car Art in the past year and will be making his debut at the show.
Other artists featured include local talent Graham Bosworth, the stylish works of Roy Putt and the more contemporary look at racing car numbers and panels from Simon Owen.
Julian Thomson and Joel Clark bring their latest modern works, whilst Paul Dove brings his colourful and dramatic action lled paintings.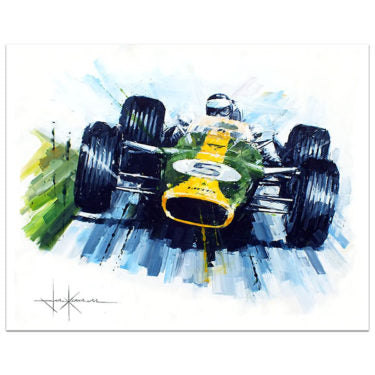 At the heart of the display will be a tribute celebrating the legend, Jim Clark. 2018 marks the 50th anniversary of the Double World Champion's tragic death during a Formula 2 race at Hockenheim, Germany. One lucky visitor to the stand will win a Jim Clark celebration package of artwork, greeting cards and art mug worth over £100.
Historic Car Art has been built over time from a passion for cars, their history and the racing exploits of drivers and manufacturers combined with a great interest in how this all been depicted over the years.
See some amazing works in the Historic Car Art Gallery in Hall 1.