SPEED is a new exhibition of Land Speed Record Art running from 5th August to 15th September with a full 3D walk-through recreation…
The larger than life characters, the stories and the power and speed of the machinery are all portrayed in this fabulous Land Speed Record Art Collection of 28 new and unseen artworks by eleven of the best motorsport artists.
Land Speed Records achieved by British drivers with combustion engine powered, wheel driven cars have always been of interest to Historic Car Art and that has been the focus in curating this exhibition.
The Campbell name is synonymous with record setting. Malcolm Campbell set numerous land-mark records and his son Donald is still holder of the outright Land Speed Record for a wheel driven car, set in 1964. Donald then finished off a momentous year by also taking the Water Speed Record on 31st December thereby becoming holder of both records simultaneously – still the only person ever to have done so.
The exhibition is being held at the Royal Automobile Club in London and is open to members (and their guests) only. However the whole exhibition is recreated here as a virtual 3D walkthrough for all to enjoy.
All artworks are for sale and many are available as limited edition prints.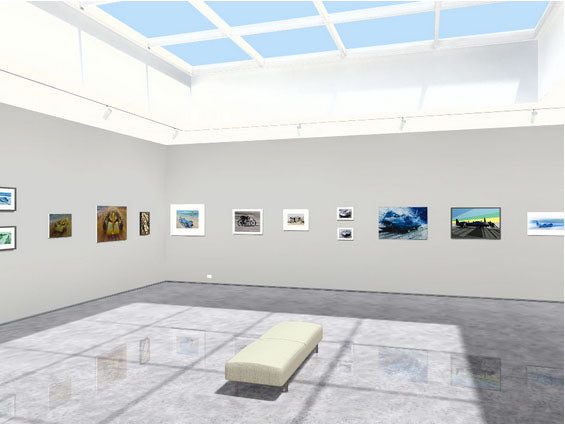 A limited edition book featuring all of the artworks is available to accompany the exhibition.